Events
Some memorable events
So many things happen in our lives that we
seldom have time to record them. We take plenty
of photos but then forget to share them so they
can be easily seen by family and friends.
These are just a few of those special occasions
that were so special or different to be worthy of a
few web pages.
There are many other events that I would like to
record but that will take time. Maybe one day…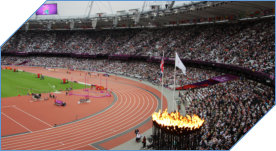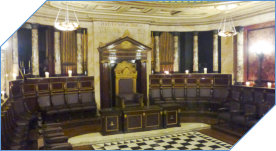 The London 2012 Olympics has been hailed as a
massive success. The atmosphere was amazing,
so friendly and happy. The games-makers were
brilliant and so helpful. At going home time the
crowd control was so efficient and the games-
makers kept everyone cheerful. It didn't take us
long at all to get on a train for home.
Open House, London, Sept 2013 & 2014
London opens its doors of hundreds of
architecturally interesting buildings, many of
which are normally inaccessible to the general
public. The opportunity is to see many styles of
architecture - ancients sites, historic and modern
buildings and even a model of the City of London
with all the buildings in situ that have current
building permission.

It's an amazing experience, despite the very bad
weather in 2012. Both years, we stayed, on circuit,
in a Snoozebox, which was very comfy and
convenient. This unique accommodation is
located just minutes from the action. It was a
weekend full of great racing – F1, GP2, GP3 and
Historic F1, air shows (including the Red Arrows)
and live bands.
What an amazing surprise - it was raining feathers
in Picadilly Circus. On 2nd September, 2012, my
daughter's birthday and we were en route from
the Matilde musical to have dinner at the
Criterion Restaurant in Piccadilly Circus when we
stumbled into the most fantastic open-air event
imaginable – the grand finale of the Piccadilly
Circus circus.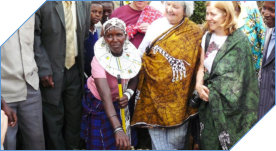 Musical Soirees, 2006-2010
For five years we worked with Hemel Hempstead
Rotary club to organise musical soirees at
Gaddesden Place. Most of the musicians gave
their time free of charge to help raise funds. We
raised over £13,000 for Rotary charities. (The
picture shows Andrew Herniman with my
daughter and her friends having a singalong after
an event.)
Fetching water from the open surface water
ditches is a thing of the past for the 1200 primary
school children, over 200 junior school children
and their families. Our project provided drainage
pipes to both schools, a 5,000 gallon master
storage tank and local storage tanks at both
schools.
It's hard enough climbing one mountain, but a
whole lot tougher climbing three in 24 hours! The
peaks were all over 3,000 ft high and situated in
Scotland, England and Wales, so the challenge
also involved driving to the foot of each mountain
within the time limit. We raised over £6,400 for
Sightsavers.
Stranded in Rome for 6 days! Ash from Iceland's
Eyjafjallajökull volcano triggered a shutdown of
European airspace, paralysing airports and
stranding hundreds of thousands of travellers.
95,000 flights were said to be affected at a cost of
over $1.7 billion to the airline industry.